Summer is right around the corner, so it is time to bust out your golf gear. You have clubs, balls, bags, spikes, gloves and more, but you might be missing out on great technology that will make your game better or give you a more enjoyable time on the course.
If you're finding yourself wanting some technology to improve your swing, track your distance or improve your golfing experience, look no further: In this article, we will cover all the cool tech available for golf.
Rangefinder
As a golfer, you know each hole tells you exactly how far away the pin is when you tee off, but what about in the middle of the fairway, a sand bunker or the rough? A golf rangefinder is a neat tool to carry along with you in your golf bag. They're designed with precision accuracy to give you ranges from 5-650+ feet in distance. Just lock on to the pin with this gadget and know the exact distance of your next shot. Most rangefinders also come with slope calculation, so you can accurately hit a golf ball for uphill or downhill targets.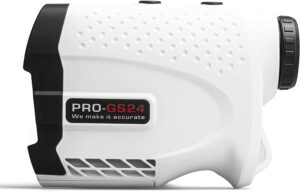 Swing Analyzer
Have a wicked slice or hook that you want to fix? A swing analyzer will help measure what is going on when the club meets ball. Maybe you want to know your launch angles or trajectory. With a golf swing analyzer, you get instant feedback about your swing and the hit ball on an app. They're easy to set up and take video of your swing in action, so you can get feedback of each of your shots after 9 or 18 holes.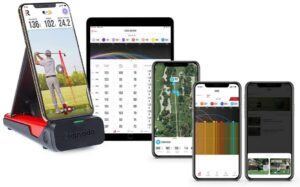 Club Analyzer
Like a swing analyzer, a club analyzer will give you real-time performance data about how you hit with each club in your bag. Club analyzers are sensors that you attach to the handle of your golf club for fully automatic performance tracking. Analyzers also come with apps that you can view your golf course on and give you personalized "Caddie" advice for the best strategy on your next shot. You will love the stats and data these analyzers provide.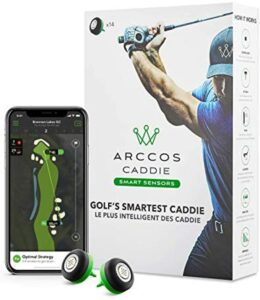 Interactive Putter
A golfer's putting game is one of the hardest things to refine and nail down. Why not get a little help from the putter itself? A smart putter will put you in a position to turn your bogeys into birdies with real-time stroke analytics. This will allow you to analyze 11 putting metrics, master your performance and putt like the pros.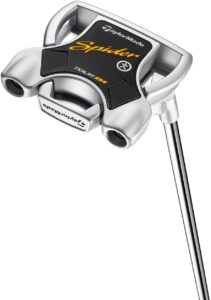 Smartwatch
Smartwatches do more than just tell you the time and give you notifications. Pair this awesome technology with an app to have a more enjoyable experience on the links. You can now buy smartwatches that come pre-loaded with thousands of golf courses, track and record your shots, keep score, view data about the greens, track your steps and more. You can also pair smartwatches with the club analyzers mentioned above.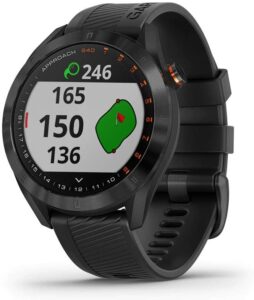 Bluetooth Speaker
You're out enjoying the weather during a nice round of golf, but it doesn't have to be complete silence. As long as you're not bothering any other golfers around you, turn on your favorite tunes with a Bluetooth speaker. Our preferred speaker is in the shape of a golf club, so you can carry it around in your bag with the rest of your clubs. It is completely weatherproof and has a built-in power bank with two USB ports, so you can charge your phone while on the course.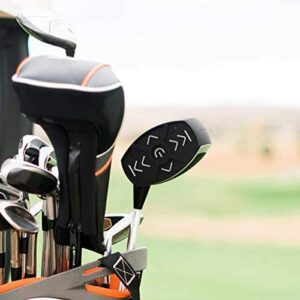 Technology is looking to completely change golf, give you better analytics, insights and course data that you can use to improve your golf game and enjoy your time from hole to hole. Analyze all of your data in real-time or after your round of golf. We suggest adding all of these great golf gadgets to your day on the green.
We hope you enjoyed this blog. Our goal is to inform you and make technology easy. Nuvera's local experts are always willing to assist you in your technology purchases from our retail locations. As an Amazon affiliate, when you buy through links on our site, we may earn an affiliate commission.