Nuvera's Device Support Plan gives you access to knowledgeable techs you can rely on
Are you uncomfortable with new technology or feel like there is so much to learn? Or do you call a loved one multiple times a week about your device problems? Nuvera's Device Support Plan was designed with you in mind to make technology easy.
As a member of the Device Support Plan, you will receive extra benefits from Nuvera's TechTeams, who are available at Nuvera's TechTrends in New Ulm and across Southern Minnesota. They will be ready to help in-store, on the phone, and will even come to your home if needed. Our experts want nothing more than to make you more comfortable with your technology.
We're here to help
If you feel like you are bothering your loved ones too often with tech-related questions
During the times you are feeling overwhelmed and frustrated
If the device isn't working properly
When you're afraid to purchase a new device
Take the frustration out of technology with Nuvera's Device Support Plan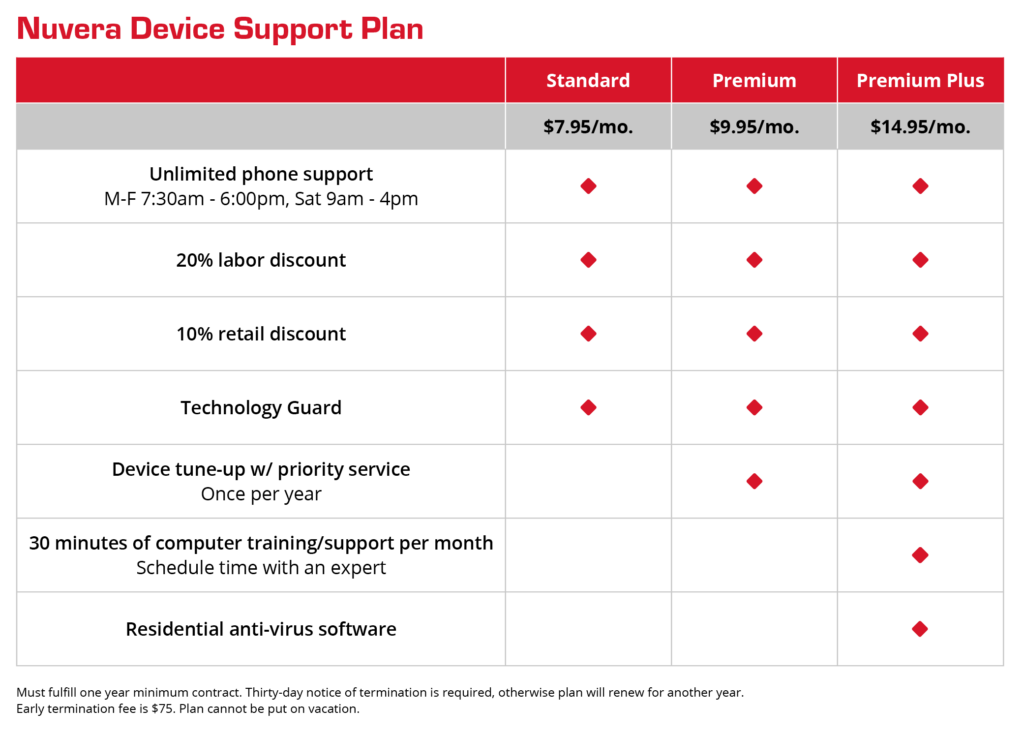 Must fulfill one year minimum contract. Thirty-day notice of termination is required, otherwise plan will renew for another year. Early termination fee is $75. Plan cannot be put on vacation.