Saying hello to the new year has you feeling optimistic. You're ready to start your journey to a healthier, more productive or wealthier life. Unfortunately, about 80 percent of people give up on their New Year's resolutions. In this blog, you will find technology that will help you stick to your resolution and become a better version of yourself in the new year.
If you're finding yourself needing a little boost to keep at your New Year's resolution, take a look at the awesome tech for these most popular resolutions:
Exercise More
Typically, this is the most popular New Year's resolution, exercising to get into shape. It is the winter and people want to work on their beach bods, tone up, and lose a little weight. There are a lot of cool gadgets that help you stick to your exercise routine, and we're suggesting the best.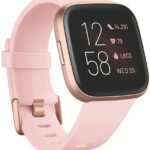 Smartwatch or Fitness Tracker
The first place to start on exercise gadgets is a smartwatch to help you track your steps, heart rate, sleep, and play your music. There are several very popular smartwatches in the fitness community, including Fitbit, Garmin, Apple, Samsung and more. Find the one best suited for your needs.
Wireless Earbuds
Workout without worrying about headphone wires getting in your way. If you work out consistently, running or lifting weights, you know how necessary it is to be listening to music to keep you motivated. Wireless earphones for exercise are typically sweat-resistant and a high-performance earbud perfect for tough workouts.
Massage Gun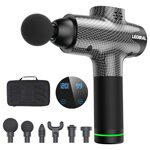 There is no better way to cool down from a grueling workout than with a deep tissue massage. A massage gun will help you relieve tight and sore muscles after you hit the gym. Loose muscles perform better and reduce the risk of injury. Massage guns are easy to operate, with adjustable speeds and vibration levels.
Lose Weight
If your goal for the new year is to shed some pounds, there are a lot of very intuitive tech products that can help you track and reach your weight loss goals. When it comes to losing weight, you must attempt to keep yourself accountable, and you can with our suggested gadgets.
Smart Scale
If you want to shed pounds and become a healthier version of yourself, a smart scale can help you stay on track. Smart scales help you automatically keep track of essential body measurements and connect to a variety of fitness apps. Keep track of your weight, BMI, body fat percentage and more.
Digital Food Scale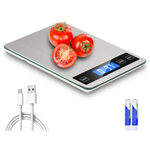 Food scales can help you stay on top of your portion control. Intuitive food scales will have you mindful about your portions, helping you stay on track in your weight loss endeavors.
Smart Water Bottle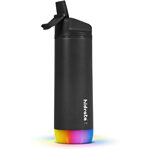 Drinking more water can help you lose weight as it can suppress your appetite and boost your metabolism. If you need a little help remembering to drink more water during the day, invest in a smart water bottle. They keep your water cold and glow to remind you to stay hydrated.
Get Organized
If you're a busy professional who takes pride in your work or you just want to declutter your hectic life, then you are likely to want to stay organized. By getting your office space organized you'll feel less stressed, more productive and become a better version of yourself.
Charging Station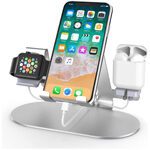 Are all of your smart devices piling up on your desk, bedside table, or anywhere else you keep them? A charging station will help you keep your smartphone, smartwatch, headphone and tablet all organized and charged in one place. No more tangled cords and clutter.
Cable Holder Clips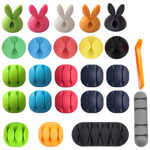 Tangled cables and cords for all of your devices can be a pain and look messy. Adhesive cable holder clips will turn your bedside table from a nightmare back into a nightstand. Keep your desk tidy with these convenient clips.
Headphone Hanger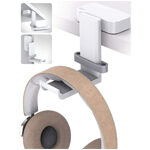 If you wear over-ear headphones every day for your job, exercise or gaming, you know they can take up a lot of desk space when not in use. Headphone hanger mounts with cable organizers will store your headphones in an organized manner until you need them.
Be More Adventurous
Looking to get out and see more of the world after a long year of sitting in the confines of your home? Being more adventurous can mean a lot of things, whether it is hiking, canoeing, taking a cross-country trip or another cool outdoorsy activity. These gadgets will help make your adventures even more awesome.
Action Camera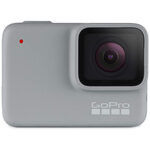 If your goal for the new year is to become more adventurous, you might as well document your travels. An action camera is a perfect thing to bring with you on hikes, cycling, rafting, zip-lining, rock climbing and more. These versatile and compact action cameras are typically waterproof and clip to a variety of places, such as your canoe, head, chest or dirt bike.
Solar-Powered Charger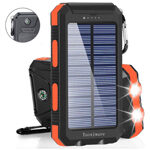 If you're planning on heading out on an adventure, you won't have access to an outlet to charge your smartphone. A solar power bank will charge from sunlight. This is a great backup solution if you need to charge your smartphone while on a multi-day hike, and even come with a flashlight.
Smartphone Gimbal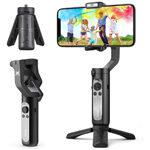 A gimbal will help stabilize your phone which will lead to smooth shots while capturing your adventures from your smartphone. This is great for fast-moving action shots that lead to well-made videos for telling your story.
Read More
Reading more is a great opportunity to entertain and educate yourself. Our lives have become so busy with current technology, spending more time on our smartphones, streaming shows and movies, and working more than ever from home. Reading can bring relaxation and joy back to your hectic life.
Neck Light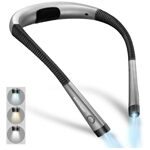 Reading more books means finding time to do it, which can be before you are ready for bed with the lights off, in a dark car or sitting around a campfire. These comfortable lights comfortably wrap around your light and perfectly illuminate your book.
Scanmarker Air Pen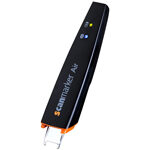 A Scanmarker Air Pen is a cool tool you can use to highlight portions of a book you want to remember, convert text to speech or even translate languages. You simply scan portions of text with this tool and the Scanmarker app does the rest. It pairs to your smartphone with Bluetooth technology so you can use it anywhere.
Audible Subscription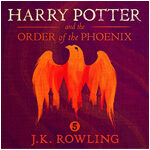 A large portion of your day may be stuck in a commute to and from your job and a subscription to Audible will help you listen to books while you drive. What better way to tackle a big New Year's resolution such as reading more than listening to audiobooks? An Audible subscription includes unlimited streaming of books.
Cook at Home
Cooking at home can get you healthier and save stress on your pocketbook. It is also a fun hobby and a great New Year's resolution for people looking for new skills. Becoming a great cook takes time, but making great tasting food easier doesn't have to be hard. Our suggestions will have you whipping up delicious dishes in no time.
Pressure Cooker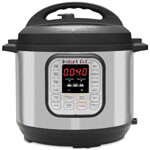 Want to cook from home, but don't have the time to? Using steam pressure helps you make dishes 70% faster than other methods of cooking food from home and it uses less energy than other appliances. The best part is, you can cook almost anything in a pressure cooker; meat, eggs, stews, vegetables, rice and more.
Air Fryer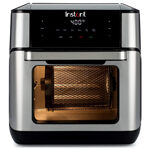 Another great appliance to make food faster. An air fryer is an amped-up convection oven for your counter. It is great for all types of food, but generally, people cook in there what they would typically use in a deep fat fryer. The convection oven makes foods crispy and delicious.
Electric Peeler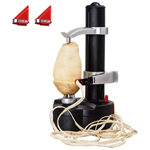 Save yourself from the time and hassle it takes to peel potatoes and fruits. An electric peeler will do the hard work for you. Simply put the fruit or vegetable you want to be peeled in the rotating stand and the machine will get to work in rapid fashion.
There you have it, our list of the best gadgets for sticking to your New Year's resolutions. We all know how hard it can be to stick to those resolutions, and most of us drop them after a month and a half. With these tech tools, you can set yourself up for better success and fewer excuses.
We hope you enjoyed this blog.  Our goal is to inform you and make technology easy. Nuvera's local experts are always willing to assist you in your technology purchases from our retail locations. As an Amazon affiliate, when you buy through links on our site, we may earn an affiliate commission.