As devices change, the networking standards in a router have to change as well to keep up with the demand devices such as smartphones, smart TVs and computers require. In this article, we are taking a deeper look into our favorite wireless routers of 2021.
Your router makes a big difference in speeds, reliability and connectivity. Wi-Fi 6 (802.11ax) is the latest generation of Wi-Fi, and it boasts quicker, more powerful home networking performance. Before looking for a new router, be sure to check out what the letters and numbers mean towards speed and connectivity.
If you're experiencing Internet connectivity issues in any area of your home, buffering streams or slow web surfing, the likely culprit is your wireless router. The router is the gateway to peak Internet performance.
Nuvera TechTrends Top Routers for 2021
While choosing the top routers each year our experts factor in price, the typical household, reviews and personal experience. Choosing one of the below routers should make a positive difference in your smart home connectivity.
Before choosing a wireless router, view whether your home could benefit from a Mesh Wi-Fi unit.
The best Wi-Fi router for most households. This reasonably priced router's performance will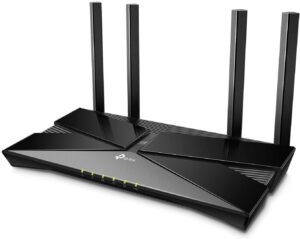 surpass your expectations if you live in a home under 3,000 square feet. Upgrading to the Archer AX50 can help your home network achieve up to three times faster speeds, four times the capacity and will lower latency compared to Wi-Fi 5 (802.11ac) devices.
The TP-Link Archer AX50 also comes with advanced security to help you protect your home network, with a free lifetime subscription to TP-Link HomeCare. The router takes minutes to set up.
The runner-up pick for the best wireless router is the D-Link AX1800. The dual-band speeds of this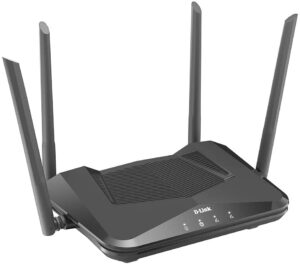 router can get up to 90% faster than the previous AC version of the router. You can also get four times the capacity, so you can connect more devices, which is important in our world of smart devices.
This router can be used as a traditional one-device system, or you can purchase the AX1800 mesh router system to get seamless home coverage. It works with Alexa and Google Assistant to manage Wi-Fi access for guests and family members with spoken commands.
If you're looking for a router that gives you the best gaming experience possible, the ASUS ROG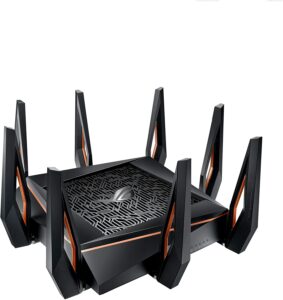 Rapture GT-AX11000 is the golden ticket. The quad-core processor with 2.5G gaming port will give you the ultimate performance.
As the winner of several awards, this gaming router gives you complete control of gamer domination, with tri-band technology that is 2.53 times faster and 80% better Wi-Fi range than its counterparts.
It comes equipped with ROG devices and game packet prioritization and easy port forwarding. The ROG gaming center interface provides easy point-and-click control over features.
The ROG Rapture GT-AX11000 also has a feature called VPN Fusion. This lets you run a VPN and ordinary Internet connection simultaneously, giving you. maximum gaming speeds.
This low-priced router comes equipped with the latest Wi-Fi 6 wireless technology, which means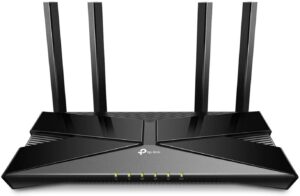 you are going to get much faster speeds and efficiency compared to Wi-Fi 5 and older models. If you're looking for a great wireless experience without breaking the bank, the TP-Link Archer AX10 is the clear-cut winner.
Get a smooth and buffer-free experience with the 1.5GHz tri-core processor. This router is easy to set up and also provides more coverage for your household.
Are you sick of spotty or buffering Internet and will pay whatever it takes to rid yourself of it?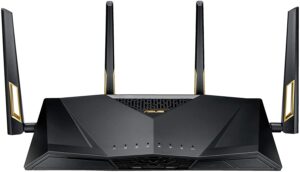 Maybe you love to game, have multiple devices at one time, or need a super consistent connection to work from home. The ASUS AX6000 router is our (and many editors' picks) for the best Wi-Fi experience.
The number of connected devices in a home is continuously growing, and this wireless router can handle any busy network. If you have seen poor Internet performance due to too many devices sucking your bandwidth, this will be the cure to what ails you.
The ASUS AX6000 also comes with commercial-grade security with AiProtection, powered by Trend Micro. This blocks Internet security threats in their tracks for all of your connected smart devices.
With eight Gigabit LAN ports, you can plug in and use a faster, secure connection for more devices. If you are too far away from your router to plug-in devices, the wireless Internet on the ASUS AX6000 provides a wider, more stable connection for reliable Wi-Fi.
Knowing whether or not to upgrade your router is simple; you don't need a new router if you're satisfied with your Wi-Fi. However, if you have range, speed, or reliability issues, and your router is more than a few years old, it may be time for an upgrade. An older router that does not support Wi-Fi 5 (also known as 802.11ac) or Wi-Fi 6 (802.11ax) and continuously gives you issues means it is time to buy.
We hope you enjoyed this blog. Our goal is to inform you and make technology easy. Nuvera's local experts are always willing to assist you in your technology purchases from our retail locations. As an Amazon affiliate, when you buy through links on our site, we may earn an affiliate commission.